Trump flight restrictions put charity event for special needs children in limbo, organizers say
17/02/17 19:15
Trump flight restrictions put charity event for special needs children in limbo, organizers say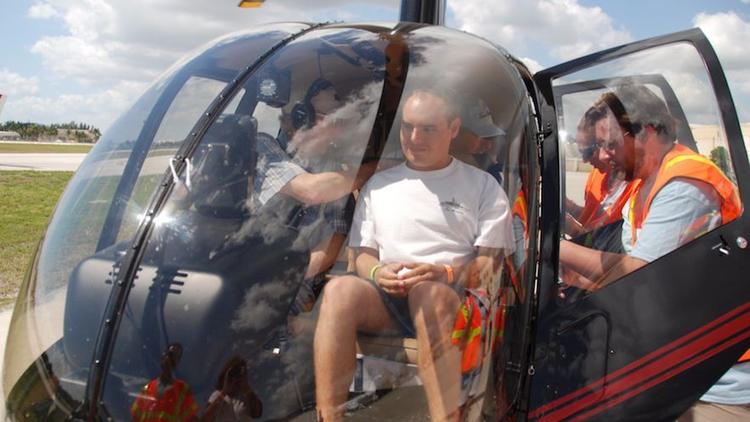 Charitable organizers moved an annual event that provides free plane rides to special needs children from Boca Raton to Opa-Locka to avoid flight restrictions imposed when President Donald Trump visits. (Photo submitted by Vital Flight)


Flight restrictions imposed when President
Donald Trump
visits Mar-a-Lago could ground an annual event in
Boca Raton
that provides free airplane rides to children with cancer, developmental disabilities and other special needs, organizers say.

Trump's frequent visits to South Florida have organizers anxious about whether they'll be able to hold the event as planned on April 1 at the Boca Raton Airport, they say.
They say they might be forced to move to another airport or cancel the plane rides altogether if the president visits that weekend.

"I've been trying to reach the White House — anybody in the Republican Party," said David Freudenberg, a member of the Rotary Club of Downtown Boca, the event's title sponsor. "All we are asking is for him to stay away on April 1. Let these kids have their day."
Freudenberg said his inquires have been met with the same response — the White House does not discuss the president's travel plans.

That presents a dilemma for organizers who must purchase insurance and coordinate volunteers, said David Knies, chairman of the board for Vital Flight. Vital Flight, a nonprofit organization, has held the event in Boca Raton for about five years, and Knies said he'd like to keep it there because the community has embraced it. About 150 children and their family members are set to participate, he said.
Organizers said the federal government appeared willing to grant special exceptions that would allow the planes to take off, but changes in air traffic caused by the flight restrictions would make it implausible to hold the event in Boca Raton.
Whenever Trump visits, the Boca Raton Airport is at capacity with jets seeking to avoid tight security rules at Palm Beach International Airport, which is only a few miles away from Trump's oceanfront estate, event organizers say. As a result, organizers say they can't be assured there will be space at the Boca Raton Airport for them to hold their event if they don't know if the president will visit that weekend.

"We plan things so far in advance," Knies said. "The real travesty would be we go ahead and hold the event and the whole thing gets shut down at the 11th hour. That's why we are feeling out other alternatives." Knies said he's considering airports in Stuart or Opa-Locka as alternative locations. It takes about $17,000 in donations and 125 volunteers to make the event happen. About 25 pilots donate their time and aircraft to the cause.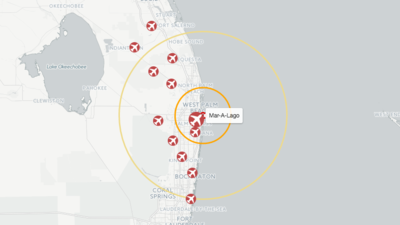 How air traffic will be affected when Trump visits

In an airport hangar, children can pet miniature ponies and play in a bounce house. Then they get to spend about half an hour flying in aircraft that span from single-engine planes to twin-engine jets.
"The idea is to give the whole family a smile when they might not get it that day because they are dealing with this struggle," Knies said.

Others are trying to get the president's attention on how flight restrictions are affecting Palm Beach County. Lantana Airport is shut down when the president visits, and tenants there say they could be put out of business because of lost revenue. Knies said he'd welcome the president at the charitable event, but the security poses a problem. He said he just wants a few minutes to talk with Trump about the problem.

"We are the small cog in the wheel," Knies said. "That's the challenge."

sswisher@sunsentinel.com
, 561-243-6634 or @SkylerSwisher
Copyright © 2017,
Sun Sentinel